Welcome to Grammer Honey Company!
We are a family-grown honey bee business. At Grammer Honey, we specialize in selling Italian honey bees to those who are starting their beekeeping journey or just wanting to expand their colonies. We offer nucs, queens, and local honey!
Our farm is located in Aliceville, Alabama, with our main office located in McCalla, Alabama.
Part of our mission is to support the beekeeper community in Alabama to grow and flourish, but we also have beekeeping friends and customers from all over the south visit our farm to get their honey bees.
In the south, we are known for our staple southern traditions. And we just couldn't imagine a world without them! Honey bees are the reason we get to enjoy fried okra, sweet watermelon on humid summer days, strawberries on our angel food cake, not to mention our morning coffee! Alabama is also home to farmers whose food crops are dependent on pollinators, primarily the honey bee.
Honey bees and all kinds of bees are essential to our environment. Without bees around, our way of life would change as we know it. Honey isn't the only thing we stand to lose in a world without bees. Bees are responsible for pollinating around one-third of the world's food supply and about 90 percent of wildflowers and plants. Basically, anything green with a blossoming flower is here because of bees. They also play a vital role in the ecosystem.
Over the last 50 plus years, the bee population has rapidly decreased from a variety of factors, known and unknown. What is certain is that many bees have been displaced and colonies have died because of urban environments. There are also threats to hives managed by beekeepers, such as parasites and diseases.
Some communities and individuals make an effort to grow certain plants and flowers in their gardens to encourage healthy bee activity and combat the bee population decline.
Becoming a beekeeper is one way to make sure the bees are not forgotten. At Grammer Honey Company, we want to help those who are answering the call of beekeeping. Whether it is a budding hobby or a lifelong commitment, we invite all honey bee lovers to consider the life of a beekeeper.
Beekeeping requires continual education and benefits greatly from a community effort. Our aim is to connect with other beekeepers, because not everyone understands the love of beekeeping but those who do are our kind of people!
BEEKEEPING
You're thinking about becoming a beekeeper. Maybe this will be a family endeavor or a mission never to need to buy honey again.
Understand there must be a shift in your mindset when thinking about becoming a beekeeper. If you have already started doing your research, you have probably seen the phrase "don't be a bee-haver."
HONEY BEES
Even though honeybees are closely related to wasps and ants, they are so often feared and misunderstood.
So many family picnics in the park have erupted into chaos due to a close encounter of an unsuspecting bee! Or on those sunny afternoons sunbathing by the pool, a buzz buzz comes zipping through the air leads to a frenzy….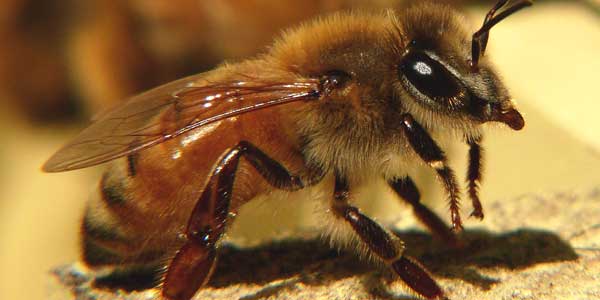 ITALIAN HONEY BEE
The honey bee did not originate in North America. Because they were brought over by settlers, we now have a variety of honey bee races, such as Italian bees, Carniolan bees, Caucasian bees, German Black bees, and Africanized honey bees.
Italian honey bees are the most popular bee for a beekeeper to have in their hives, and….
One of the most common questions beekeepers get asked is what plants are good for bees. Not every lover of honey or bee advocate wants to become a beekeeper to help with the honeybee [...]
In 2018, Auburn University became a certified Bee Campus USA affiliate, and it is the first university in Alabama to join. The Laboratory of Insect Pollination and Apiculture, better k [...]
Do you need help with Bee Keeping? Fill out this form to get in touch.
12830 Hilda Drive
McCalla, AL 35111
9:00am – 4:30pm
Monday – Friday
12830 Hilda Drive McCalla, AL 35111