The Bee is more honored than other animals, not because she labors, but because she labors for others.
-St John Chrysostom
Grammer Honey Company is a family owned and operated business, located in West Central Alabama. With our main office located in McCalla, Alabama and our farm in Aliceville, Alabama, we serve beekeepers far and wide.
There is great joy and peace to be had in the practice of keeping bees. What starts as a hobby for some, it is a lifelong passion for the lucky few who choose to be guardians to the honeybees and their honey.
It started in the family, back in the 1970s when Mom and Dad Grammer began keeping bees as a hobby. While some might view soft buzzing in the backyard as a nuisance, all of the Grammer children grew up with honey bees as a normal part of their lives.
One of the children, Phillip Grammer took to beekeeping with a real passion, and when he grew up, he discovered another love for owning a business. He decided to combine those two interests and further what was just a hobby for his parents.
Now in the business of Beekeeping, Phillip and a few of his siblings started a business for other bee-lovers and those interested in the art of beekeeping.
Grammer Honey Company is the best home-grown source for honey bees, and of course, fresh local honey!
Before planning a trip to our neck of the woods, give us a call to schedule an appointment to pick up your honey bees. You can also call ahead to order some local honey!
BEE KEEPING
You're thinking about becoming a beekeeper. Maybe this will be a family endeavor or a mission never to need to buy honey again.
Understand there must be a shift in your mindset when thinking about becoming a beekeeper. If you have already started doing your research, you have probably seen the phrase "don't be a bee-haver."
HONEY BEES
Even though honeybees are closely related to wasps and ants, they are so often feared and misunderstood.
So many family picnics in the park have erupted into chaos due to a close encounter of an unsuspecting bee! Or on those sunny afternoons sunbathing by the pool, a buzz buzz comes zipping through the air leads to a frenzy….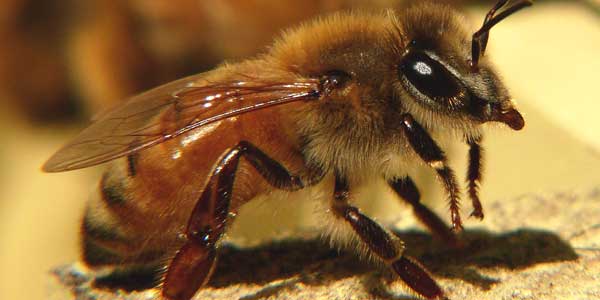 ITALIAN HONEY BEE
The honey bee did not originate in North America. Because they were brought over by settlers, we now have a variety of honey bee races, such as Italian bees, Carniolan bees, Caucasian bees, German Black bees, and Africanized honey bees.
Italian honey bees are the most popular bee for a beekeeper to have in their hives, and….
Do you need help with Bee Keeping? Fill out this form to get in touch.
12830 Hilda Drive
McCalla, AL 35111
9:00am – 4:30pm
Monday – Friday
12830 Hilda Drive McCalla, AL 35111